Action and Activism
The Harmony Conference 2018
Where: University of Wales Trinity Saint David, Lampeter Campus
When: 14 March 2018
With Professor John Sauven, Professor Tony Juniper, Professor David Cadman and Professor Alan Eirera
The third Lampeter Harmony conference takes place on 14 March on the Lampeter campus. Our question this year is 'What is effective action?' If we are to create a world which is more harmonious, where sustainable principles are observed, the interdependence of humanity and the environment respected, and social justice practiced, how should we act?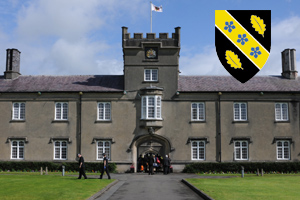 The conference will include both plenary and parallel sessions and we invite short contributions from all Faculties which may explore and report on developments in university teaching and syllabuses, and engagement with the world, both locally and internationally. We can include talks and panel discussions and consider.
Action and Activism in the University
Action and Activism in the Community
Action and Activism Globally
We will have speakers from across the university - staff and students - and the community. The full programme will be announced in early 2018.
What is Harmony?
The University has been exploring Harmony as a means of establishing a philosophical underpinning for our sustainability agenda. The principles of Harmony are summarised by David Cadman, TSD Harmony Professor of Practice, as Wholeness, Connection, Interdependence, Diversity, Cycles of time and season, Reciprocity and Justice and lawfulness. He adds "asks questions about relationship, justice, fairness and respect in economic, social and political relationships".
Further information Dr Nicholas Campion, n.campion@uwtsd.ac.uk
Date & Time: Wednesday 14 March 9:30 am - 6:00 pm, 2018
Where: Arts Hall, UWTSD, Lampeter Campus.
Inquiries:: Dr Nicholas Campion, n.campion@uwtsd.ac.uk
Registration to open shortly
Follow this event on Facebook

---
Programme 14 March 2018
Program to be announced early 2018
---
About the speakers